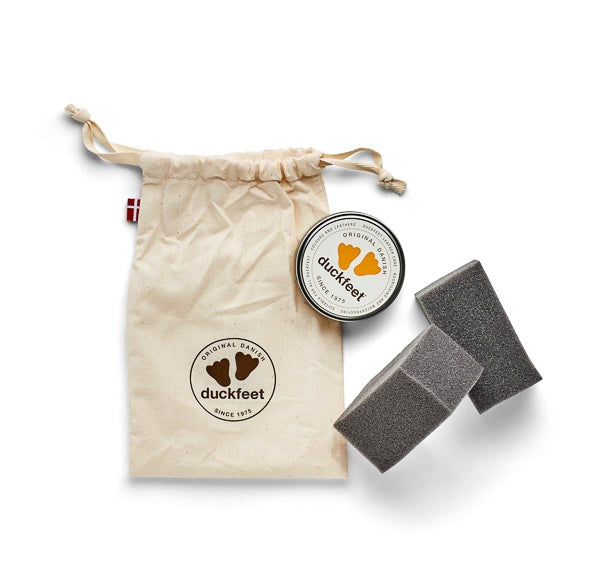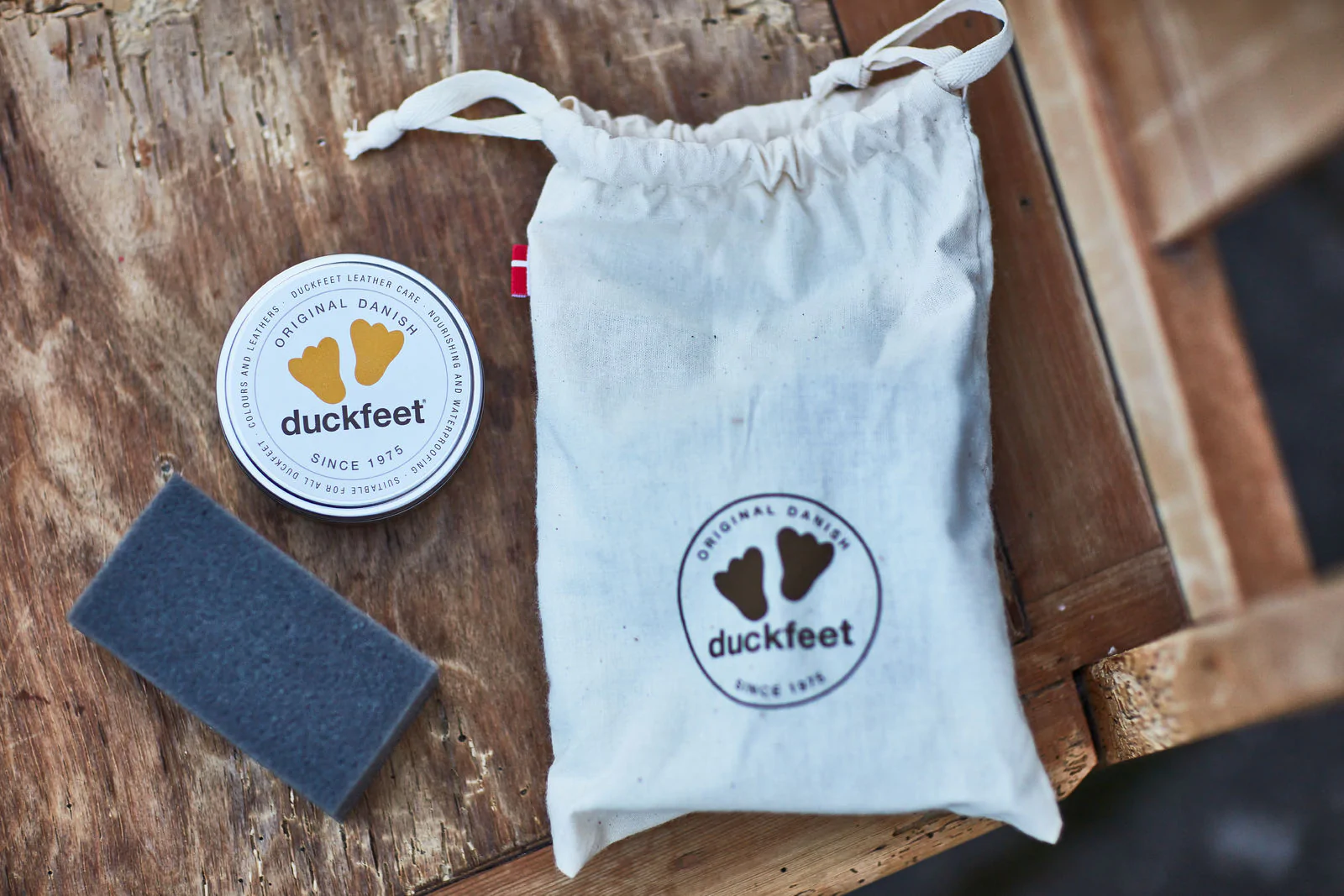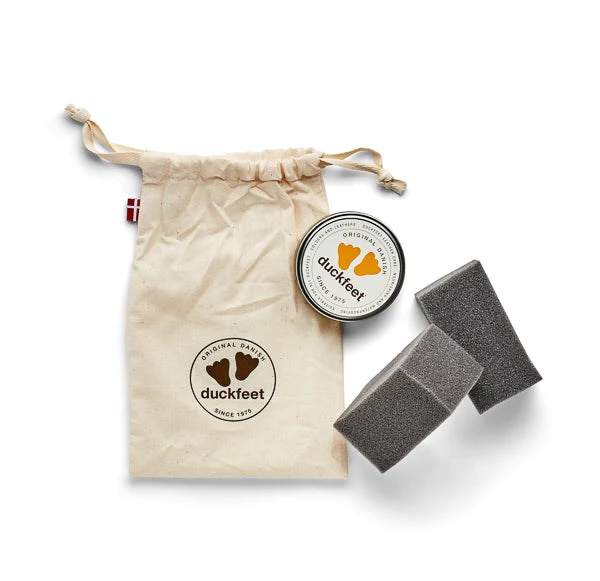 ---
Sale price

$25.00
Regular price

$25.00
(/)
Leather Care
Our Leather Care is a purely natural product with vegetable extracts and resins, refined with marigold oil. It cleans, nourishes, activates and protects all Duckfeet leather of all colours. It does not contain any animal fats, alcohol or chemical additives. Includes two application sponges.
Duckfeet are stylish, reliable, and hard-wearing. Give them just a little bit of care to keep them in tip-top shape.

 

Caring for your leather 

Leather is skin, and skin needs care. We recommend that you apply a thin layer of leather conditioner or shoe cream at regular intervals. Don't use too much at one time. It's better to use a little less a bit more often. Let the shoe cream sit a few minutes and polish afterwards with a soft cloth. Use a shoehorn when you put your shoes on – they are easier to get on and the back will not be destroyed. Untie or unzip the shoes or boots completely when you remove them – so they are easier to pull off. It's better for the shoes than trampling on them! If you care for your shoes regularly, you will enjoy them longer. Your shoes will be grateful for it.

If your shoes get wet 

Store your shoes in a dry and airy place. If your shoes become wet, fill them with crumpled newspaper and let them air-dry. When they are completely dried, you can again apply leather conditioner or shoe cream. Leather shoes should not be dried on a radiator – the leather becomes dried out and porous. If the leather gets water stains, take a cloth and make the whole shoe slightly damp. Treat the leather afterwards as described above. It is best to change your shoes daily. Give your Duckfeet a day's rest, so they can release the foot's moisture and dry thoroughly.

If your shoe get dirty

If the shoes get dirty, clean them with a damp cloth. Let the shoes dry thoroughly and treat the leather again with shoe cream or leather conditioner. Be attentive to edges and seams, which should also be treated to maintain the leather and protect your shoes against water.

Caring for crepe rubber 

Crepe rubber soles can become hard at low temperatures, but this can be avoided by storing the shoes out of direct sunlight at a temperature between 20-25C. If the soles become hard, you can place the shoes on a warm radiator, until the crepe rubber is soft again. Avoid contact with solvents. The rubber cannot tolerate it and can dissolve.

 
Most of our styles can be resoled, you can purchase a resole from us when required.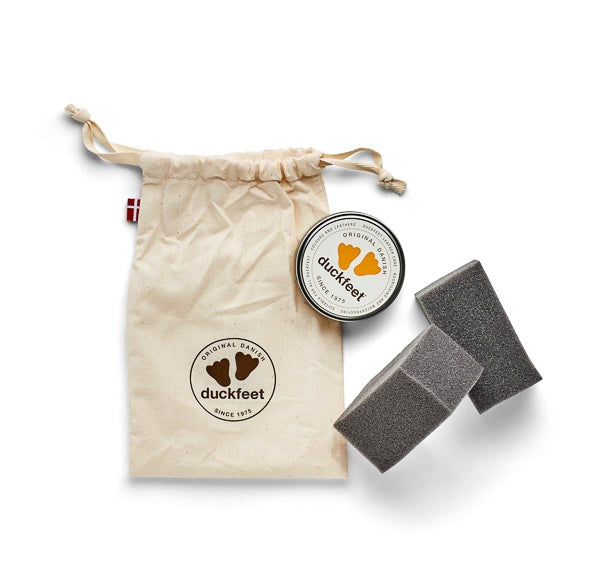 Leather Care
Sale price

$25.00
Regular price

$25.00
Choose options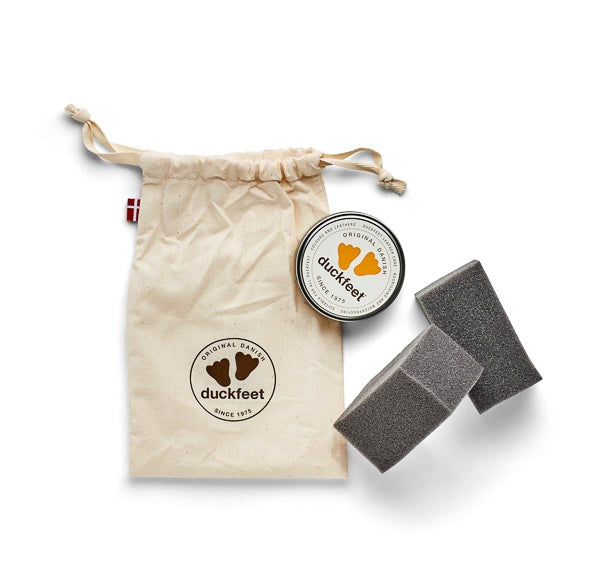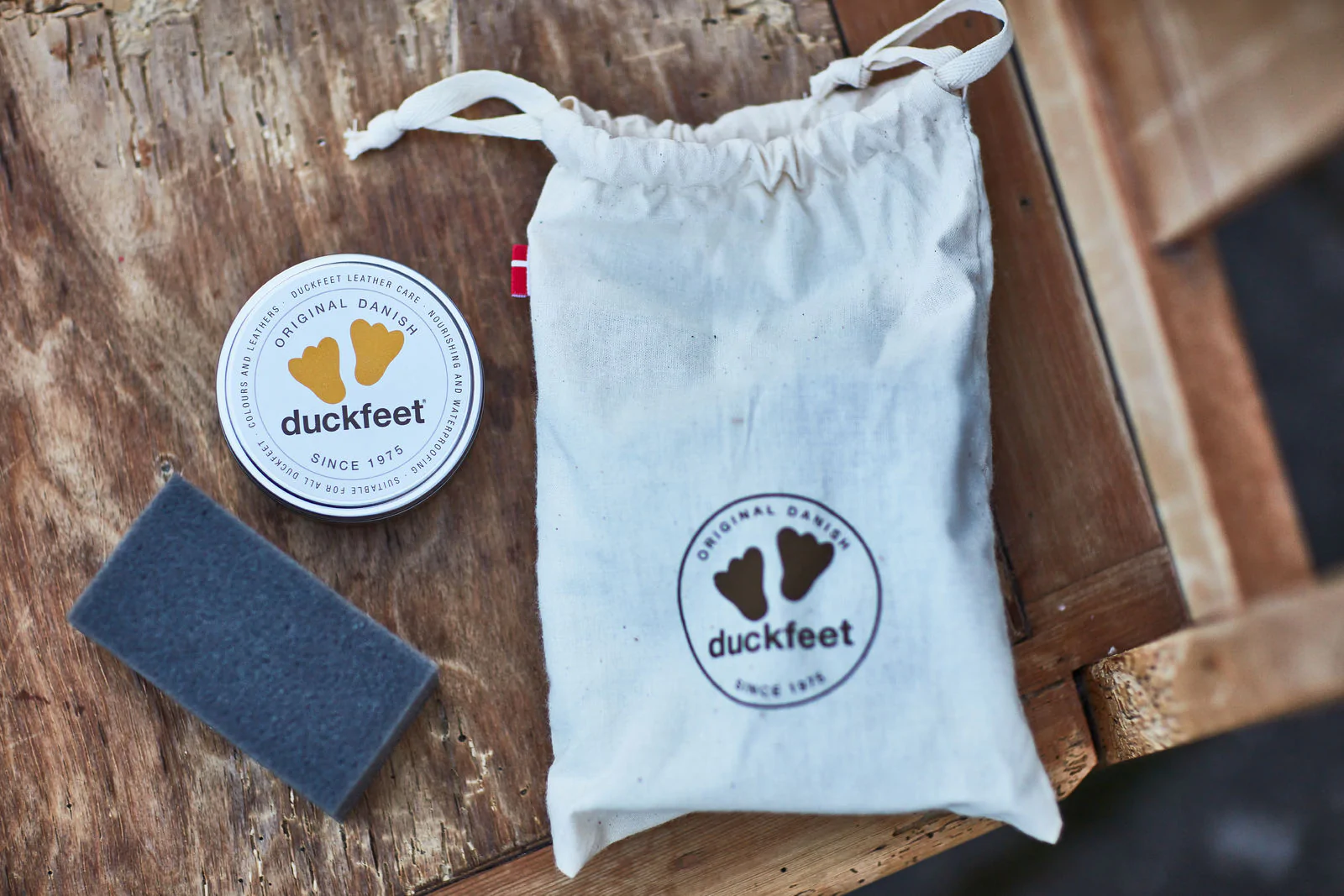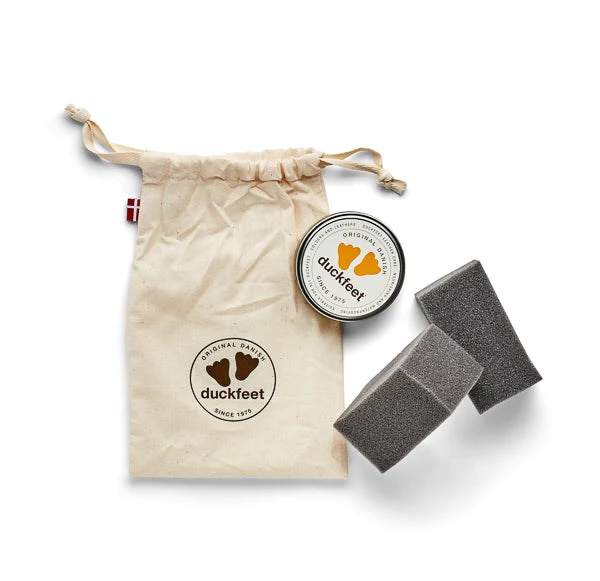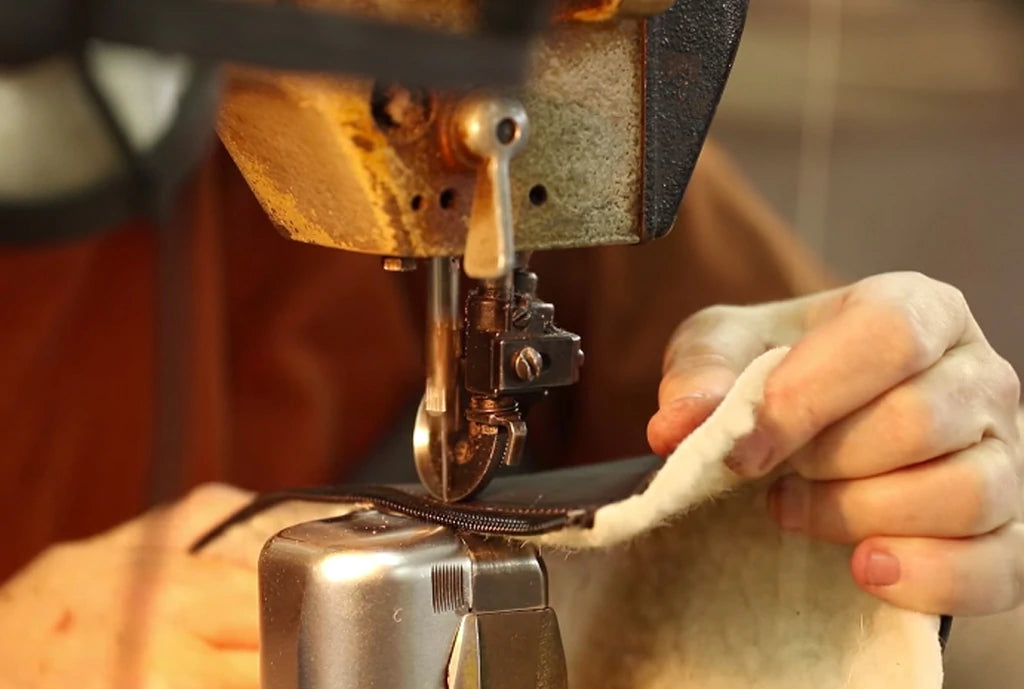 Duckfeet in Denmark have been making shoes by hand for over forty years. Duckfeet are simple and functional, typical of mid-20th century Danish design. Duckfeet's foot-formed design allows room for the toes to spread naturally as you walk, and for air to reach the feet. Leather midsoles and uppers breathe and transport moisture away from the foot. We use leather because it's strong and long-lasting, but also flexible – allowing the shoe to move with and mould to your individual foot shape.
No two pairs of Duckfeet are exactly alike. Every pair of shoes is treated individually during production, the natural tanning and processing by hand allows for subtle variations in the leather. These variations are highlighted by the particular way you wear them, which imbues each shoe with personality, your story, for your life.
Fantastic service.
The leather care product works beautifully, and brings out the beauty in these great shoes. I was afraid that it was only a small package, but in fact it is a rather large container and will last for many years.
On another note, I already own a couple of pairs of Duckfeet, and recently ordered a pair that didn't quite suit me. I ensured that when I tried them I didn't dirty the soles at all (I used them on a clean rug) and kept all the original packaging etc. I returned the shoes with a little note, written on the back of the nice little handwritten note accompanying my order, and I was pleased to see a refund in my account within days, no questions asked. Great service, and gives me confidence to try another style in the future. Beautiful comfortable shoes, and built to last.
Pretty straight forward, but use this instead of traditional polish as your boots will last longer.
Used to help break in shoes
Used a bit to help soften up new shoes. Easy to apply evenly. Like that it has no noticeable smell. Looking forward to using on a well worn pair of shoes later on.