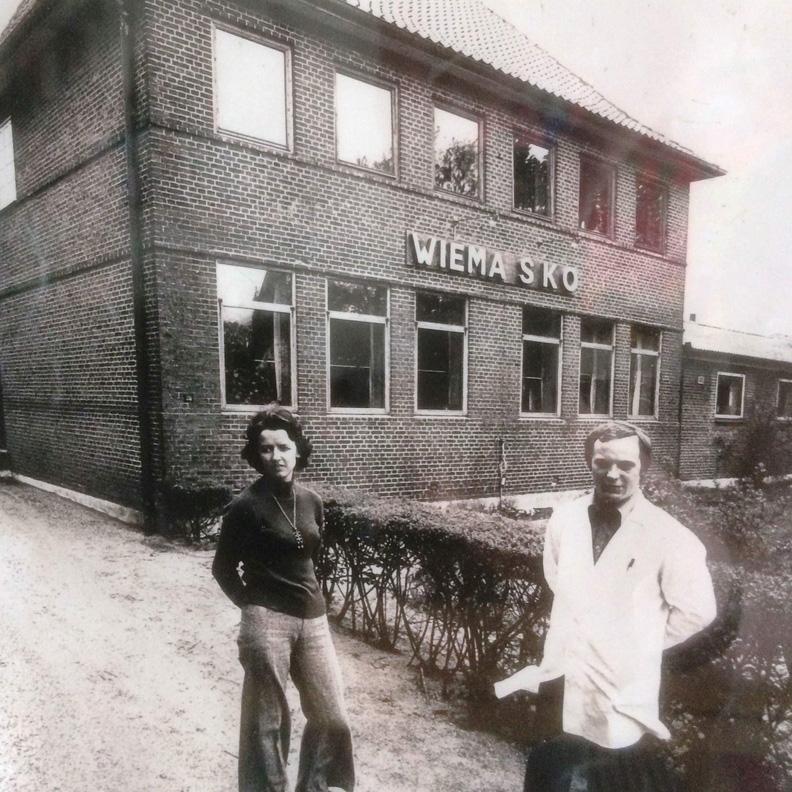 The tradition of Danish Duckfeet originates in the 1970's when fashion was shifting from the rigid styles of the 1950's and 60's to more environmentally friendly, organic and fluid forms. The natural materials and minimalist, foot formed shape of Duckfeet were in harmony with this new ideal and the prevailing modernist design axioms that "forms follows function" or "form and function are one" made famous by architects like Frank Lloyd Wright and the 'father of modernism' Louis Sullivan. 
Inga and Claus Wiechmann
Wiema Sko
The parent company of Duckfeet – Wiema Sko was founded in 1975 in Skærbæk, Denmark by Danish-German couple, Inga and Claus Wiechmann. Claus Wiechmann was German, and came to Denmark when he accepted a position at Ecco in Bredebro in South Jutland, a region with a rich history of shoe making.
In the 1980's Wiema Sko moved their production from Denmark to Poland, where they are made to this day.
There were many producers of 'Danish duck feet' (Danske andefødder) in the 1970's and Germany was a major export market for the hugely popular footwear. However Wiema Sko were the only company to survive the global downturn of the 1980's and the political and economic upheaval preceding the German reunification in 1990. The Wiechmann's experience in footwear and an uncompromising emphasis on quality production and premium, natural materials were no doubt a major contributing factor to their enduring success. 
The first Duckfeet design was the desert boot – Ørkensko (the style now called Sjælland) 
Original Duckfeet Box. 
From humble beginnings to a humble future
In 2004 Claus and Inga approached Vibeke Dissing and her then husband to take over Wiema Sko. Vibeke had extensive experience in footwear working for Eurosko in Denmark and Claus and Inga wanted to entrust the future of their company to someone who understood and believed in the understated and sustainable ethos of the brand.
Vibeke Dissing
Under Vibeke's careful guardianship Wiema Sko remains committed to maintaining the highest ethical, environmental and production standards throughout the supply chain and improving them wherever and whenever possible (such as implementing the use of Terracare® leather throughout the range from 2013).
You can be sure that the Duckfeet you purchase today are the same, if not better than, the first pairs of Duckfeet made by Claus and Inga in 1975.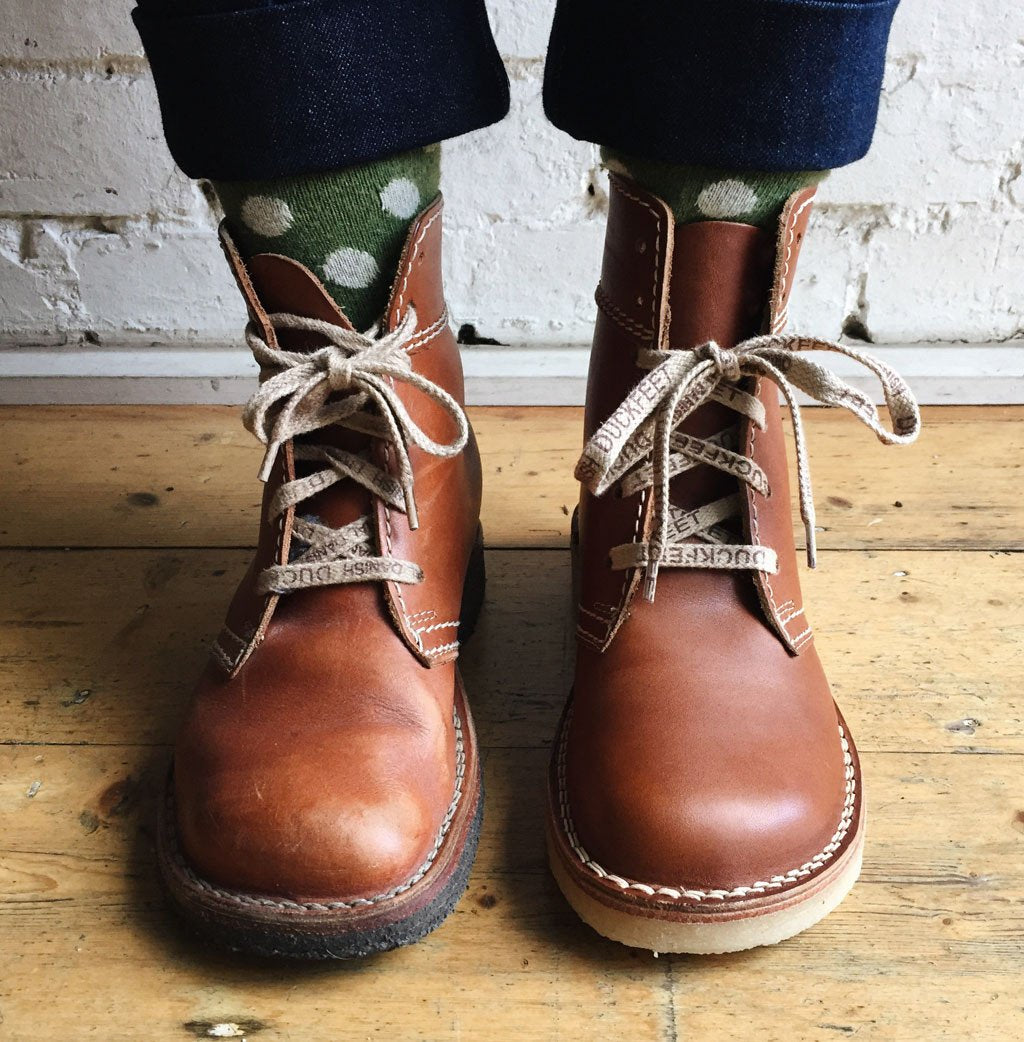 One of the things we love most about Duckfeet is that their construction and natural crepe rubber soles makes it possible to replace them when worn down. It's important that they are returned to us...
Read more